Fasciotomy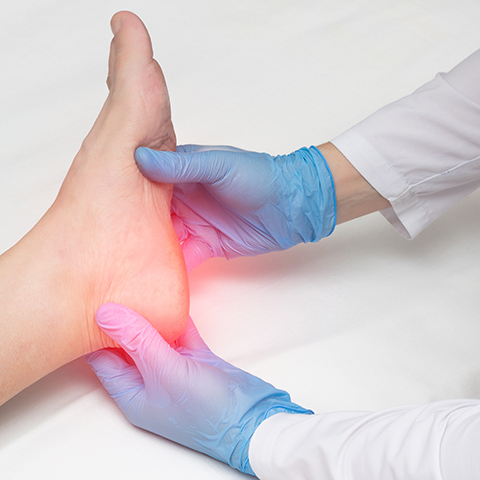 Do you suffer from chronic heel pain? Have you tried all of the conservative methods, such as orthotics, cortisone, ultrasound, shoe modifications and physiotherapy, and nothing seems to work? Are you frustrated and in pain? There is a minimally invasive surgical option called a fasciotomy, which may be the solution for you.
A fasciotomy is generally performed when all other conservative treatments have failed or the tissue has moved from an acute inflammatory stage to a degenerative stage (abnormal thickening of the fascia). When a fasciotomy is performed a small incision is made near the bottom of the heel. The plantar fascia is identified and partially severed. This treatment is used for patients who suffer from chronic heel pain who have not responded to orthotics, footwear modifications, cortisone injections and ultrasound or physiotherapy treatments. A fasciotomy a minimally invasive procedure with a high rate of success. Suffer no more, call us today.
Do you have or are you suffering from:
chronic heel pain
recurring heel/foot pain after trying other treatment options such as orthotics or cortisone injections
burning or heat sensation in the heels
pain every morning when getting out of bed
Contact us today or book an appointment online to see if a fasciotomy is right for you.
---
---
Related Foot notes