Fasciotomy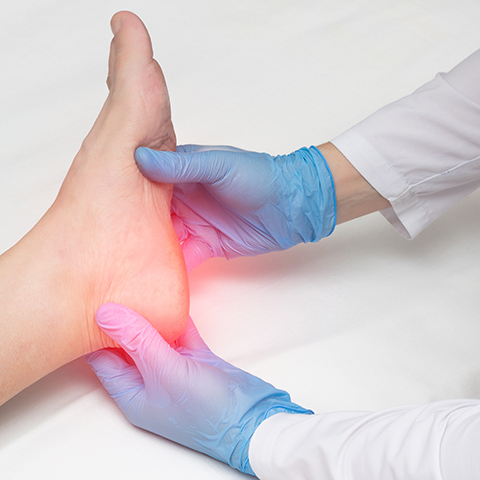 Fasciotomy is a medical term used to describe the sectioning (complexly or partially) of the fascia (thin layer of connective tissue that supports the bottom arch of the foot). A small incision is made near the heel. The plantar fascia is then identified and is partially or fully severed.
This treatment is used for patients who suffer from chronic heel pain who have not responded to orthotics, footwear modification, cortisone injections and ultrasound or physiotherapy treatments. It's a minimally invasive procedure with a high rate of success.
Do you have or are you suffering from:
Chronic heel pain
Reoccurring heel/foot pain after trying other treatment options
Burning or heat sensation in the heels
Book an appointment to see if Fasciotomy is right for you.
---
---
Related Foot notes