Topical treatment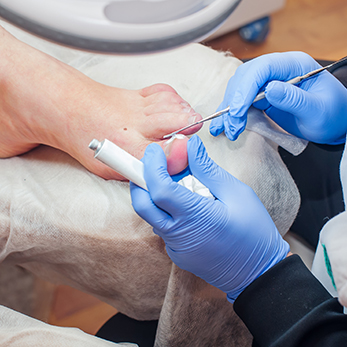 Topical medicines are for use on the skin and can be tremendously effective in dealing with foot ailments and infections that are typically caused by fungus. Topical treatments are an excellent tool in combating:
Plantar warts
Athlete's foot
Seed warts
Fungal toenails
Are you showing symptoms or suffering from any of these issues?
A small fleshy, rough or grainy growth on the bottom of your foot
A growth on the foot that is flesh, white or tan coloured
An itching, stinging or burning sensation on the toes or soles of your feet
Cracking and peeling of the skin on your foot, mainly between your toes and on your soles
Little black dots within warts
Your toenail is thickened, yellowish in colour and appears crumbly.
A topical treatment may be the right solution for you! Book an appointment today to relieve your symptoms.
---
---
Related Foot notes