Ingrown Toenail Removal / Excision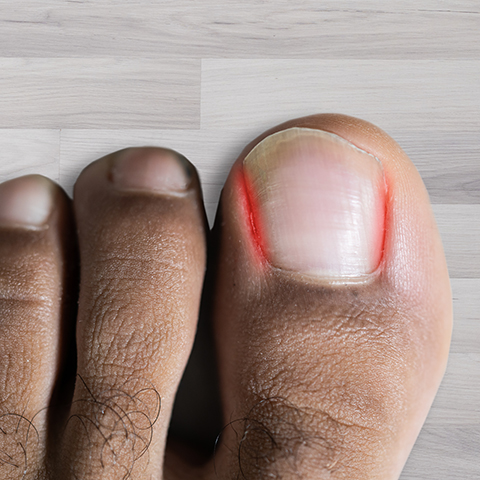 In certain cases, surgery is the only option to correct a problem with your foot or toenail. Ingrown toenail removal surgery is generally performed when a portion of your toenail has embedded itself into the side of your toe and other options to remove it have been unsuccessful. A relatively simple surgical procedure called an excision can be done in office and under local anesthesia
After the procedure, a chemical cauterizing agent is applied to the growth plate at the base of the nail. This will help prevent the tiny portion of nail that was removed from growing back. Most patients are able to comfortably walk out of the office after the procedure and return to work or school the next day.
Are you experiencing any of these symptoms?
Pain along one or both sides of a toe
Redness around a nail
Toe swelling
If you are having any of these symptoms and have tried other options you may benefit from ingrown toenail removal surgery.
Contact now to book an appointment.
---
---
Related Foot notes