Orthotics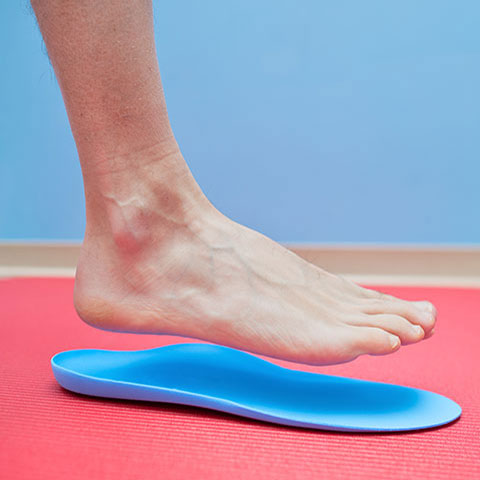 No two people's feet are alike, which is why having custom-made orthotics is vital to solving many foot-related issues.
Custom-made orthotics are designed specifically for you to help treat an ongoing issue related to your feet. 3D images are taken of your feet, and with those images our certified orthotic laboratory creates your own, one of a kind orthotics made specifically for you.
Regular ultrasound therapy treatments can also work wonders when used in conjunction with orthotics or other treatment options.
You can benefit from custom orthotics if you're suffering from:
Foot pain
Knee pain
Foot misalignment (including those with a high or low arch in their feet)
Book an appointment to discuss having custom-made orthotics designed just for you.
---
---
Related Foot notes