Tenotomy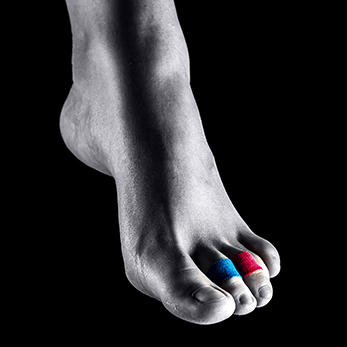 A tenotomy is a minimally invasive surgery that is performed when a tendon in your foot is overly tight, causing a misalignment in the bone position of your toe. A great example of this is what is commonly known as a hammertoe. Hammertoes can be painful, and that pain can be reduced by adding shoe inserts, such as Silpose Gel pads. That is when two opposing muscle groups cause the toe to buckle. To be eligible for this procedure, the joints in question must be flexible.
The surgery can be performed comfortably in the office without needing to take any time off work or school, and patients are able to walk immediately after the surgery
Do you have or are you suffering from:
Abnormal bend in the joints, such as hammertoes or crooked toes
Inability to straighten toes
Corns and callouses on the top of the middle joint of the hammertoe
Contact us today if you think a tenotomy could help you and your feet get back to feeling normal.
---
---
Related Foot notes