Alcohol injection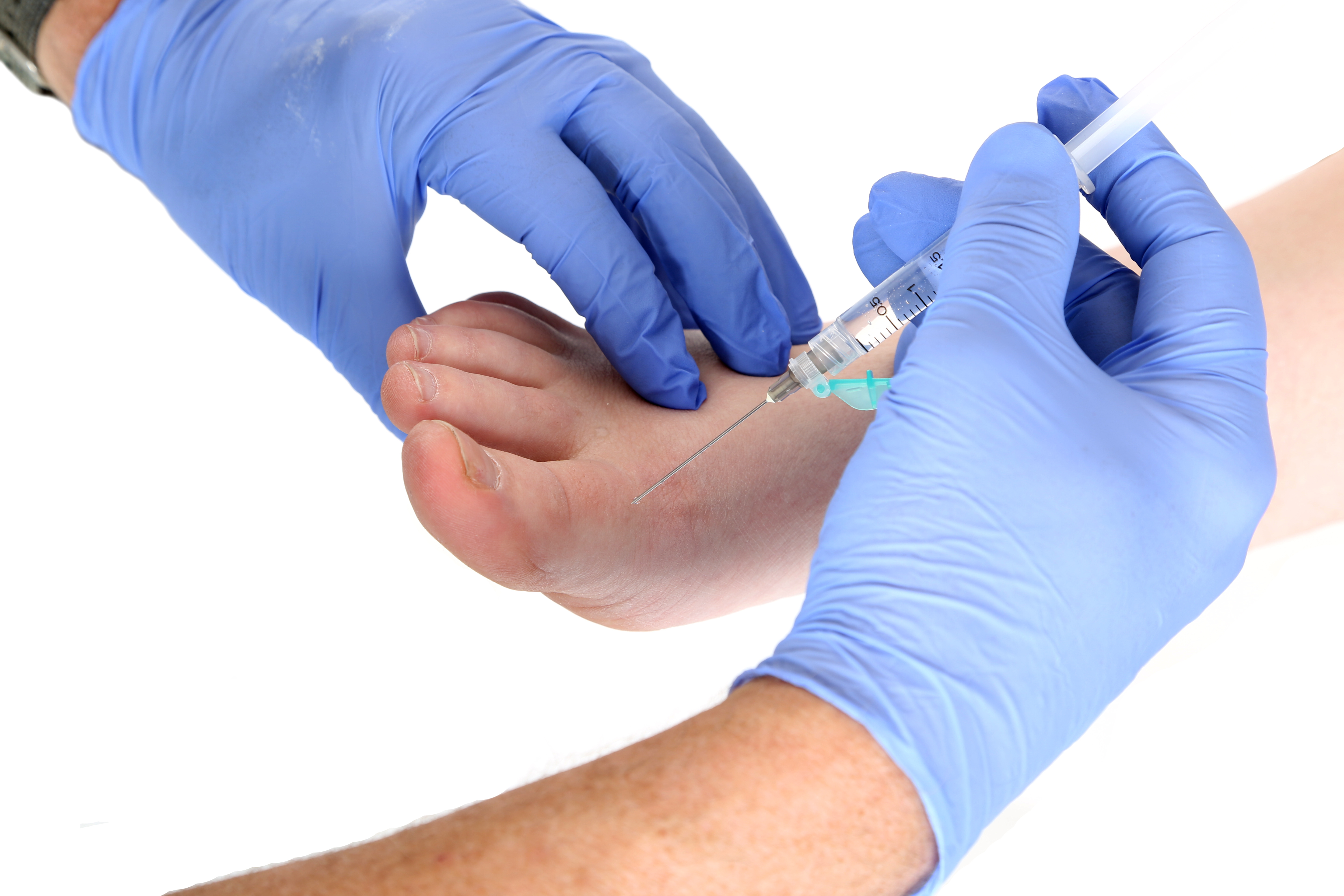 Alcohol injection therapy involves using a 4% ethyl alcohol solution to dehydrate (shrink) surrounding tissue or nerves. Alcohol injections can also be used to treat Morton's neuroma or painful scars. Generally, seven injections spaced out one week apart are required. For the full treatment to work, you must be committed to receiving all seven shots.
Do you have or are you suffering from:
Numbness / tingling in toes
Pins and needles sensation in foot or toes
Shooting pain
Painful scar
Book an appointment today if you're experiencing any of these symptoms to find out if an alcohol injection could benefit you.
---
---
Related Foot notes