Alcohol injection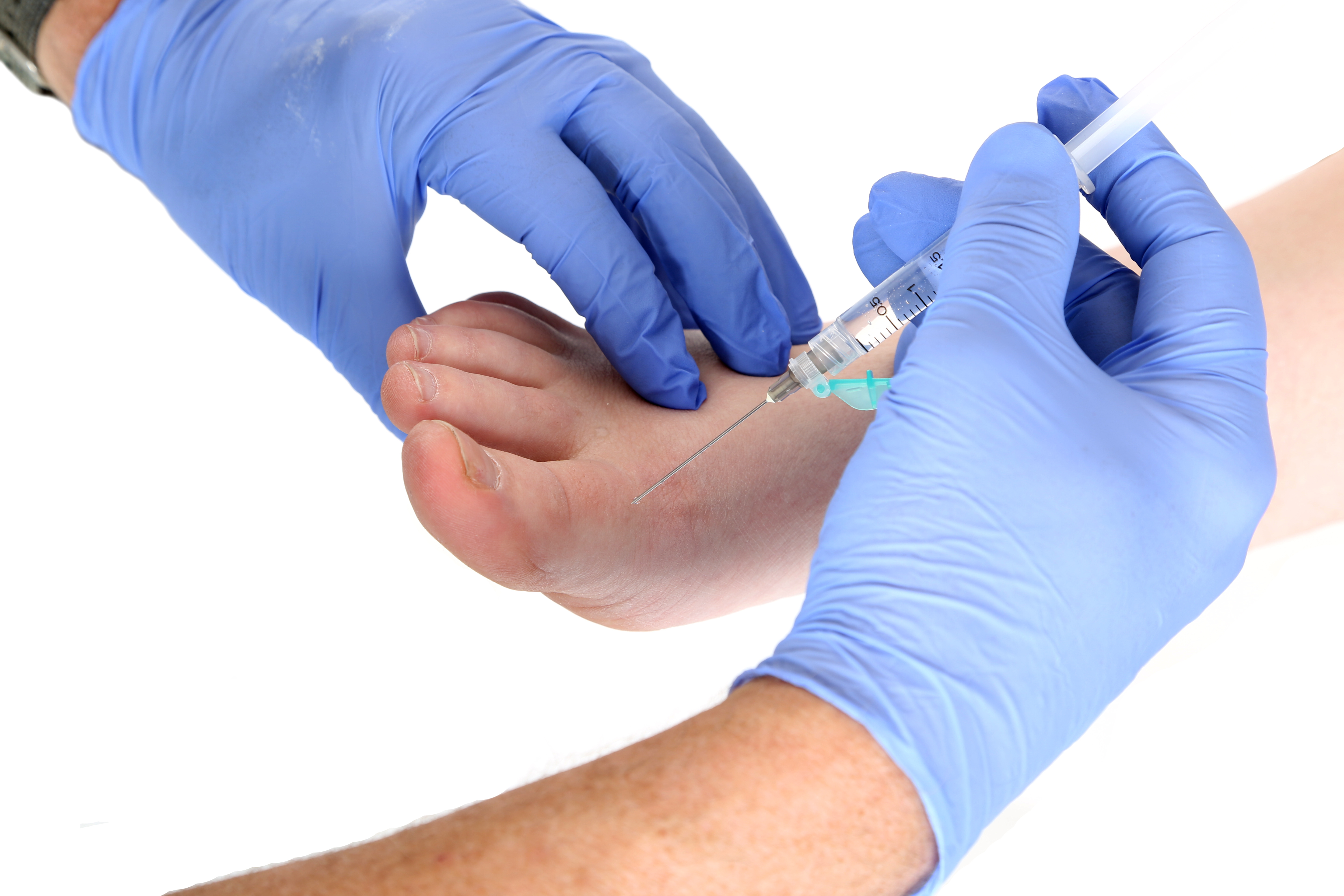 A neuroma is a painful condition, also referred to as a "pinched nerve" or a nerve tumor. It is a benign growth of nerve tissue frequently found between the third and fourth toes. It brings on pain, a burning sensation, tingling, or numbness between the toes and in the ball of the foot.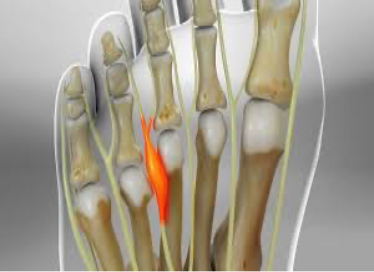 Do you have a burning, stabbing pain or numbness that radiates into your toes? Do you find that no shoes are comfortable? You may have a neuroma. A series of alcohol injections may be the answer you have been looking for!
Alcohol injection therapy involves using a 4% ethyl alcohol solution to dehydrate the nerve and surrounding tissue. Once the nerve has been dehydrated, the nerve will stop functioning, and your pain should resolve. (It should be noted that the injected area of the foot will be permanently numb). Alcohol injections can also be used to treat "Morton's" neuroma or painful scars. Generally, seven injections spaced one week apart are required for this treatment to be successful. You must commit to receiving all seven injections for a successful outcome. Other treatment options include cortisone injection or surgical decompression.
Do you have or are you suffering from:
Numbness / tingling in toes
Pins and needles sensation in foot or toes
Shooting pain
Painful scar
Book an appointment online today if you would like to find out more about alcohol injections.
---
---
Related Foot notes