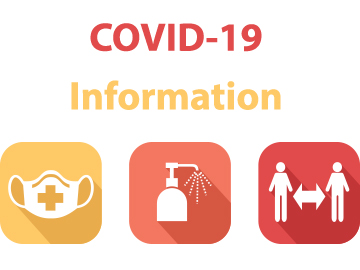 What does the stay-at-home order mean regarding our service to you?
Dear patients, as you know the premier of Ontario enacted a stay-at-home in April 2021 which has placed further restrictions on many businesses. It has recently been extended to June 2, 2021. The Ministry of Health and the College of Chiropodists (the regulatory body for all chiropodists/podiatrists) have stated that our services are deemed essential and therefore are exempt from the current restrictions imposed by this new stay-at-home order. As per the regulations you are permitted to attend your foot appointment.
For your safety, Medical Foot Solutions is currently following the Ministry of Health's regulations which include: all patients entering the facility must have some kind of face covering, patients must be screened for possible exposure to the Covid virus, hand sanitizer must be used upon entering and exiting the facility, all treatment rooms must be sanitized after every patient and all common areas that have potentially been contaminated must be sanitized hourly. By ensuring that BOTH our patients and the Clinic STRICTLY Follow the Ministry of Health regulations, we ensure the safety of you and our staff...and for your commitment, we thank you for helping stop the spread of COVID-19. Should you have any questions or concerns please don't hesitate to contact us.
Be safe and we look forward to seeing you.
Sincerely, Ruth Avelino, Jonathan Haslehurst and Staff.
Forms: Medical Foot Solutions Covid-19 Pre-Appointment Questionnaire
Resources:
Ontario COVID-19 Stay-at-home order details EXTERNAL LINK: [https://covid-19.ontario.ca/zones-and-restrictions
Halton Region COVID-19 Information EXTERNAL LINK: [https://www.halton.ca/For-Residents/Immunizations-Preventable-Disease/Diseases-Infections/New-Coronavirus]
Town of Milton COVID-19 Information EXTERNAL LINK: [https://www.milton.ca/en/living-in-milton/covid-19-coronavirus.aspx]