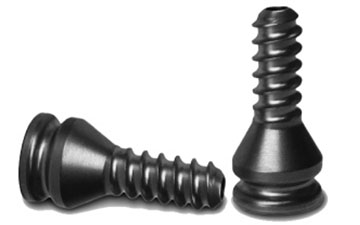 HyProCure®: A Permanent Solution for Flat and Misaligned Feet
This under-treated, yet common condition is seen in people of all ages throughout the world. Our feet are the foundation of the body. If one, or both, are misaligned, it can adversely affect the knees, hips and back and cause a long list of other symptoms and side effects, including:
Heel pain
Misaligned feet (overpronation)
Bunions
Hammertoes
Back / hip / knee pain
Pain when standing / walking / running
Shin splints
Flat feet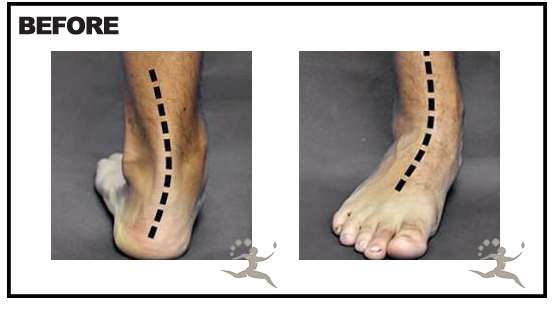 HyProCure® Offers a Simple and Effective Solution
The HyProCure® procedure offers a simple and effective solution to these symptoms. The procedure is minimally invasive and is typically performed under local anesthesia. It instantly realigns and stabilizes the hindfoot, while allowing normal joint range of motion.
The overall balance and alignment of the foot and ankle are improved, and the arch of the foot may appear more normal. Most patients are able to walk within a few days after the procedure and can walk completely normally a few short weeks later.
The bones, tendons and ligaments throughout the foot and body will continue to adapt to the corrected position over the following several months.
HyProCure® is an evidence-based procedure that was approved by the FDA in 2004. Since then, it has been used by foot & ankle surgeons in over 40 countries across the world in thousands of pediatric and adult patients involved in all sorts of activity levels.
HyProCure® is a titanium stent that is placed into the sinus tarsi to prevent it from collapsing, which stabilizes the ankle bone. Titanium was an intentional material choice because it will not set off metal-detectors and those patients with HyProCure® can still undergo MRI or CT scans.
Watch this video to learn more about what HyProCure® is and how and why it was developed:
The sinus tarsi is the naturally occurring space between the ankle and heel bones. When your feet are aligned, the sinus tarsi remains in a constant, open position. When your feet are misaligned, the sinus tarsi collapse when weight is applied to the foot during normal activities like walking, running, jumping, etc.
Medical Foot Solutions is currently the only clinic in Ontario that is Atlas certified to perform this procedure, which means we are the only clinic in Ontario that meets the rigid surgical standards of Atlas. HyProCure® is the only soft tissue procedure that can correct flat feet. It is a minimally invasive, surgical procedure that takes only 30 minutes!
WATCH THIS VIDEO TO LEARN MORE ABOUT HOW HYPROCURE® WILL HELP YOU GET BACK ON YOUR FEET!
Contact us now if you wish to book an appointment to discuss your symptoms and how HyProCure® can help. Get back to living with the help of HyProCure®!